Sacramental Preparation - First Communion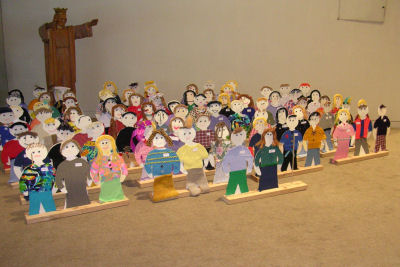 Students in 2nd grade, in both Religious Education classes and in Christ the King School, are eligible to receive their First Holy Communion. Preparation for First Communion involves both the students and the parents. The class is conducted separately from the Religious Education classes. First Holy Communion is usually in April or May, during the Easter season.

Click here for our sacramental preparation calendar.
For more information, please contact Lori Wasner at 946-1675.
UNDERSTANDING OUR CATHOLIC FAITH:
• What is First Communion? Read more...
• Parents can help prepare kids for First Communion. Read more...
• Walk your child through the Mass. Read more...