Parish Bulletin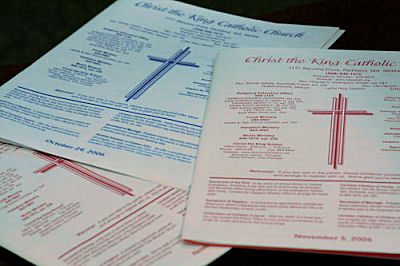 Click here to view the latest parish bulletin.
WE'RE STILL PREPARING A BULLETIN WITH ANNOUNCEMENTS AND INFORMATION!
The submission deadline for bulletin announcements is Thursday, 10 days before the requested Sunday announcement, by 4:30 p.m. You can fax your announcements or notices to Betsy at 946-9940. Or you can e-mail them here. Please know that all notices are subject to available space and may be edited.