UPDATED NEWS
November 18, 2020
In response to dramatic increases in COVID-19 cases, Gov. Inslee announced, on Sunday Nov. 15, more stringent protections for Washington state residents. We want you to know that our current protocols for Masses, confessions, and religious education are within the new guidelines.
Here's the schedule of 'live' Masses:
Saturday 4:00 p.m. indoors (Bishop Tyson will celebrate this Mass on Saturday Nov. 21.)
Sunday: 8:00 a.m. and 10:00 a.m., noon, and 4:00 p.m. indoors
(Bishop Tyson will celebrate the 8:00 and 10:00 Masses on Sunday Nov. 22.)
Sundays: 11:00 a.m. outdoors
Weekdays: 8:00 a.m. indoors.
We'd love to see you at Mass! We have lots of room to remain suitably far apart, and attendance indoors now allows 125 people (still 25 for daily Mass, 200 outdoors). Those who attend MUST wear a mask the whole time and maintain a distance of 6 feet from others. For the outdoor Mass, held in the parking lot on Stevens Drive, bring your own chair and whatever you need to keep warm ;).
You must register to attend these Masses, each time. Here's the link to sign up:
https://www.eventbrite.com/o/christ-the-king-parish-30417877024
While seating will be physically distant, and we won't be singing* or shaking hands, attendance may pose a serious health risk. It's perfectly fine to continue to watch our livestream Masses. Please continue to pray for a remission of this pandemic. And do your part to minimize its spread. God bless you!
You can read a letter from Msgr. Champoux with guidance about attendance protocol here
*Do you miss liturgical music? Click the clef for music that supports the Sunday liturgy!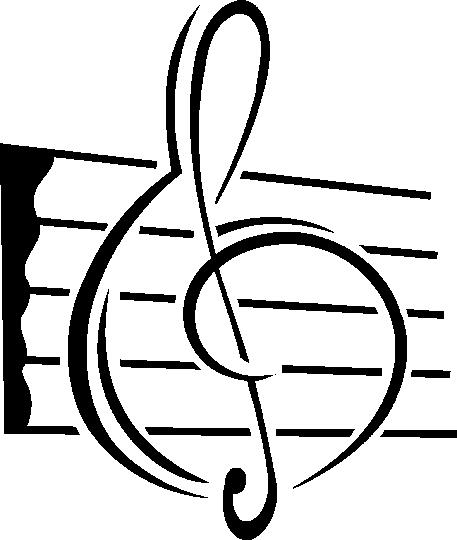 Confessions! Saturdays, from 2:30 to 4:00 p.m. in our school cafeteria. To keep everyone safe, here's how it will work:
Park in one of 10 numbered parking spots in the lower parking lot on Stevens Drive. If the spots are full, wait until one is available.

Wait in your car for an usher to indicate your turn. If you have more than one person in your vehicle, one occupant at a time will proceed to the cafeteria and the others will wait in the car. No more than 8 per car.

Wear your mask at all times once you exit your car.

Maintain a distance of 6 feet from others.

Sign in before you enter the cafeteria; registration is for your own protection/contact tracing and the list will be shredded after 14 days.

Be mindful of the time spent in confession so all can be heard.

Use the hand sanitizer we'll have available.
You can always call the parish office (946-1675) and make an appointment for confession
We are continuing to livestream Mass on weekdays, a Holy Hour (Exposition, Adoration, and Benediction) on Fridays, and Sunday Masses in English and Spanish.
Weekday Mass: Monday through Friday at 8:00 a.m.
Holy Hour: Friday, only, at 6:30 p.m.
Sunday Mass: recorded during the Saturday Vigil (Spanish at 4:00 p.m., English at 5:00 p.m.).
Watch these broadcasts here: Christ the King Adult Religious Education channel!
We are still producing a Sunday bulletin. It's available in several locations on our website, including here, as well as www.parishesonline.com.
More Announcements! Although we can't yet gather as we used to, we're not idle. For example:
Pray for our deceased loved ones: The Church has a centuries old custom of giving a plenary indulgence applicable to the souls in purgatory if, on Nov. 1 or 2 (or, in 2020, any day in November), a person visits a Catholic church and recites the Our Father and the Creed. In this time of COVID-19, Pope Francis has granted a plenary indulgence to any person who visits a cemetery, even if only mentally, on any day in November and devoutly prays for the deceased. Those homebound can receive a plenary indulgence by "uniting themselves spiritually to other members of the Faithful" in their prayer for the deceased. The usual conditions are in effect: go to confession, receive Communion (or have the intention to do so) and pray for the intentions of the Holy Father. We especially ask that you pray for members of our parish (here is the list) who have died in the past year.

Christmas is coming! Some of our seasonal projects are taking a different form this year. For example:

Keep Christ in Christmas: this annual Christmas card project of the Knights of Columbus is under way. Cards will be sold after weekend Masses through November. To make other arrangements for purchasing Christmas cards, contact Jesse Martinez at 943-4169.

YLI Christmas Cookie Sale: An assortment of our best Christmas cookies (and possibly a piece of fudge, or other Christmas candy) will be packaged in large container trays for $10.00. Order and pre-pay for cookie trays by Dec. 6; to order cookies call Helen Robinson at 509-491-1803, or email helenrobinson@charter.net. You can pick up cookies after Mass on Saturday or Sunday, December 12 and 13. (If you stream Mass at home, your cookies will be available for pick-up at the church the afternoon of Dec. 13.) All proceeds benefit the seminarians.

Sharing Tree and Food Baskets: this year, because of COVID-19 restrictions, our Christmas outreach is going all gift cards. We'll distribute the cards before Christmas so families can shop for their own needs. Accordingly, we must have your contributions by Dec. 6.

If you donate gift cards, please choose denominations of $25 or less, especially from stores like WinCo, Fred Meyer, Walmart, or Target where groceries and other sundries are available. Drop the cards in the parish mail slot, near the office front windows, or mail them to us (1111 Stevens Dr., Richland WA 99354). We've also set up accounts on our online giving site for the Sharing Tree and Food Baskets; our elves can purchase the cards for you!

You can read more details in the Sunday bulletins. Bless you, as always, for your generosity to those less fortunate.
Food Bank Donations Needed: If you can, please bring non-perishable food and household and personal supplies like toilet paper, laundry and cleaning items, soap, shampoo, and toothpaste and leave them in the box in front of the parish office.
Religious Education Registration Form and Program Updates are online: Like all things 2020, classroom instruction will not be possible this fall; however, all of our coordinators are working hard to make Religious Education engaging, spiritual, and informative—and keep us connected! We'll be distributing a combination of lesson packets, crafts, games, and videos that families can use at home. You can read all the details here.

The registration form for the 2020-2021 classes can be found here. If you have not signed up, please do so! Here's a video from Msgr. Tom about the importance of teaching our children and featuring Connor Barany, our new Middle School coordinator!
Also, please visit FORMED! This resource offers excellent content. To sign up, click the FORMED icon below.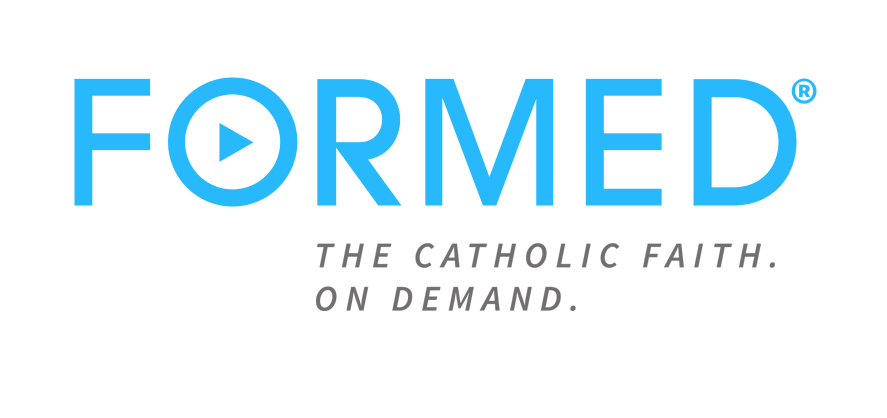 In addition, our Adult Religious Education program is posting online content and podcasts. Visit www.ckadultre.com or www.facebook.com/CKAdultRE for information and content. Contact Meggin Sanner at 541-571-8402 or ckadultre@gmail.com for more information.
Spiritual Communion: we encourage making a spiritual communion since we rarely receive the Eucharist during this time; the priests lead us though this prayer during the online Masses:
My Jesus,
I believe that You
are present in the Most Holy Sacrament.
I love You above all things,
and I desire to receive You into my soul.
Since I cannot at this moment
receive You sacramentally,
Come at least spiritually into my heart. I embrace You as if You were already there and unite myself wholly to You. Never permit me to be separated from You.
Amen.