UPDATED NEWS
June 19, 2021
**what's new? Sunday bulletin, updated Mass guidance**
As we in Washington State move toward re-opening, we at Christ the King are doing the same!
Here are changes that begin this weekend:
Masks are not required at Mass for those who are fully vaccinated. We do ask that you wear a mask if you are not vaccinated, and you certainly may continue to mask up if you are more comfortable doing so.
Signups are not needed to attend Masses.
Temperature checks are not required, although you can use the machine if you'd like.
We do ask that you maintain six feet of distance from those not in your household. Also, if you are ill with anything contagious, please stay home! The dispensation from the Sunday Mass obligation remains in place, and our livestream Masses will continue.
Here's the regular weekend and daily schedule of 'live' Masses
Saturday 5:00 p.m. indoors
Sunday: 7:30, 9:30 and 11:30 a.m. and 5:00 p.m. indoors
Sunday: 8:00 a.m. outdoors in the parking lot on Stevens Dr. (bring a chair and dress for the weather!)
Weekdays: 6:30 and 8:00 a.m. indoors.
We'd love to see you at Mass! If you'd like a copy of the Breaking Bread missalette to follow readings and music, they are available for purchase from Oregon Catholic Press (www.ocp.org). A hard copy is $17 and an app is $4.99.
Livestreams are available for weekday and Sunday Masses.
Weekday Mass: Monday through Friday at 8:00 a.m.
Sunday Mass: recorded during the Saturday Vigil at 5:00 p.m.

Exposition, Adoration, and Benediction: on Thursdays after the 8:00 Mass, until noon.



Watch these broadcasts here: Christ the King Adult Religious Education channel!
Volunteers Needed: to help livestream the Daily Masses ONLY. You'll be given training and printed step-by step instructions for livestreaming the daily Mass. Frequency of helping will depend on the number of volunteers. We appreciate anyone who wishes to help with this important ministry to ensure that those who must still remain at home are able to participate with us here at Christ the King. If you are interested in volunteering, please contact Meggin Sanner at 541-571-8402 or ckadultre@gmail.com. Thank you and God Bless!
Confessions! We offer reconciliation on Saturdays, from 3:30 to 5:00 p.m. in our school cafeteria. To keep everyone safe, here's how it works:
Park in one of 10 numbered parking spots in the lower parking lot on Stevens Drive. If the spots are full, wait until one is available.

Wait in your car for an usher to indicate your turn. If you have more than one person in your vehicle, one occupant at a time will proceed to the cafeteria and the others will wait in the car. No more than 8 per car.

Wear your mask at all times once you exit your car.

Maintain a distance of 6 feet from others.

Sign in before you enter the cafeteria; registration is for your own protection/contact tracing and the list will be shredded after 14 days.

Be mindful of the time spent in confession so all can be heard.

Use the hand sanitizer we'll have available.
You can always call the parish office (946-1675) and make an appointment for confession.
Our Sunday bulletin is available in several locations on our website, including here, as well as www.parishesonline.com.
Position Opening: for a full time Middle School Faith Formation Coordinator/Campus Minister.
The Middle School Faith Formation Coordinator/Campus Youth Minister coordinates all middle school faith formation and youth ministry activities for youth in grades 6-8 for Christ the King Catholic Parish and Christ the King Catholic School. Recognizing the importance of faith formation, this coordinator extends outreach and support to the entire body of Christ the King Catholic School. This position also requires coordination with other members of the religious education staff and school administration to ensure the efficiency, longevity and vibrancy of the program.
Qualifications
Active, practicing, confirmed Catholic in good standing with the Church

Knowledgeable of Catholic teaching and willing to continue education in the Catholic faith

Bachelors Degree and/or 5 years experience in youth ministry.
Salary to be negotiated based on education and experience; Interested candidates can apply through Applitrack (https://www.applitrack.com/yakimadiocese/onlineapp/default.aspx?Category=Middle+School) or send resume and cover letter to Lori Wasner at lori@ckparish.org. Closing date: June 30, 2021.
---
Vac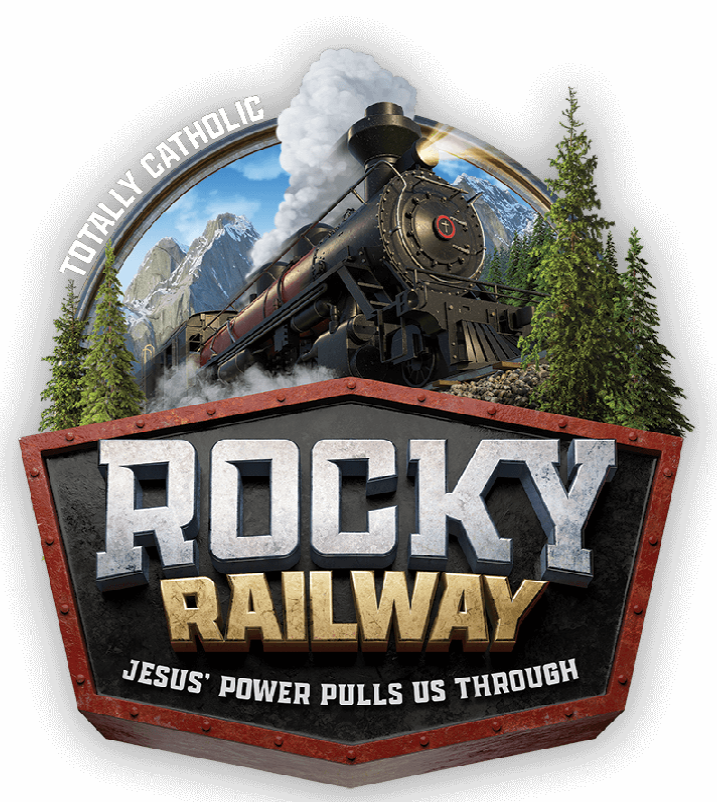 ation Bible School is June 21-25, 2021 in the afternoons from 1:00 to 3:30 p.m. Registration is CLOSED.
Those who registered for either in-person or virtual Vacation Bible School will be receiving a letter with all the details the week of June 7. In the meantime, if you have any questions please contact Jean Rieb: jean@ckparish.org or 509-940-1011.
In-person VBS participants will need to fill out a daily online health screening during VBS. Click on the VBS logo at left to reach the VBS page with the daily health screening form.
---
COVID-19 Vaccine Information: the vaccine is an important tool in ending this pandemic and getting our lives back to normal.
Vaccination will help us get back to our normal parish activities. Vaccination is also an act of Christian charity: getting the vaccine (and following public health measures)
protects not just you but your 'neighbor' whose vulnerability to the disease may be invisible but very real.
We encourage those who are eligible to get vaccinated!
---
Find us on Facebook! Our parish page is Christ the King Catholic Church Richland WA. Other parish pages you might see include Christ the King Catholic Church Youth Ministry; Christ the King Adult Religious Education; Christ the King Parish RCIA; and CK Richland. Different emphases, but we're doing our best to keep us informed and connected.
Food Bank Donations Needed: If you can, please continue to bring non-perishable food and household and personal supplies like toilet paper, laundry and cleaning items, soap, shampoo, and toothpaste and leave them in the box in front of the parish office.
Volunteers Needed: to help in our Gift Shop! We're looking forward to re-opening, but need volunteers to staff the shop. If interested, contact the parish office at 946-1675.
Please visit FORMED! This resource offers excellent content. To sign up, click the FORMED icon below.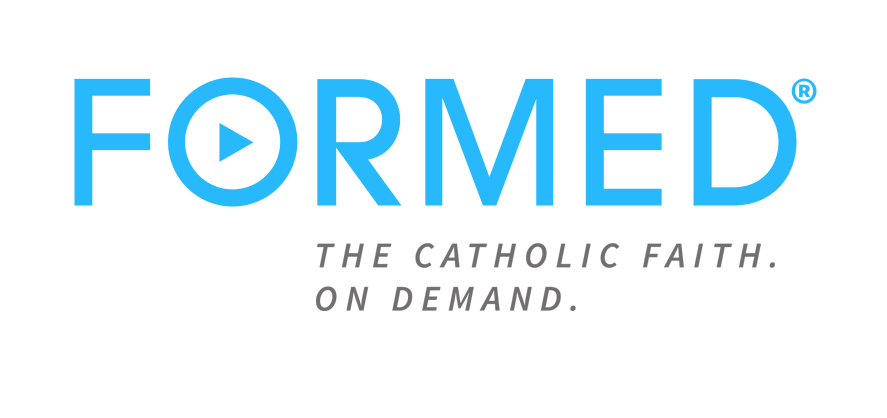 Our Adult Religious Education studies have concluded for this spring. Visit www.ckadultre.com or www.facebook.com/CKAdultRE for information about upcoming classes. Contact Meggin Sanner at 541-571-8402 or ckadultre@gmail.com for more information.
Spiritual Communion: the priests lead us though this prayer during the livestream Masses:
My Jesus,
I believe that You
are present in the Most Holy Sacrament.
I love You above all things,
and I desire to receive You into my soul.
Since I cannot at this moment
receive You sacramentally,
Come at least spiritually into my heart. I embrace You as if You were already there and unite myself wholly to You. Never permit me to be separated from You.
Amen.