As of October 2, 2023:
**what's new? St. Vincent de Paul collection**
This coming weekend, October 7 and 8, we'll have a second collection to support our parish St. Vincent de Paul society. This once-a-year effort funds the work of our Vincentians in helping those here in Richland, West Richland, and Benton City. Members visit those in need in their homes, listen to their stories, and help them with necessities: food vouchers, rent, utilities, and more. Since October 2022, through your gifts, the Christ the King Society of St. Vincent de Paul has been able to assist more than 695 families - over 1859 people - providing over $158,564 worth of food, utility assistance, rent bills, gasoline, and bus and train tickets. Thank You! It is all possible because of your donations. Click here to read more.
On Monday, October 2, the church remembers the Holy Guardian Angels. While our St. Vincent volunteers aren't angels, they are messengers of God's love to those in need. By supporting this collection, you can be a messenger too! Bless you for your generosity, in this collection and throughout the year.
+++++++++++++++++++++++++++++++++
Livestreams are available for weekday and Sunday Masses.
Weekday Mass: Monday through Friday at 8:00 a.m.
Sunday Mass: recorded during the Saturday Vigil at 5:00 p.m.
Watch these broadcasts here: Christ the King Adult Religious Education channel!
Our Sunday bulletin is available in several locations on our website, including here, as well as www.parishesonline.com.
Find us on Facebook! Our parish page is Christ the King Catholic Church Richland WA. Other parish pages you might see include Christ the King Catholic Church Youth Ministry; Christ the King Adult Religious Education; Christ the King Parish RCIA; and CK Richland. Different emphases, but we're doing our best to keep us informed and connected.
Our Gift Shop will re-open soon!! Our shop hours are Sundays, Tuesdays, and Fridays from 9 a.m. to 1 p.m. For more information or to volunteer, contact the parish office.
Please visit FORMED! This resource offers excellent content. To sign up, click the FORMED icon below.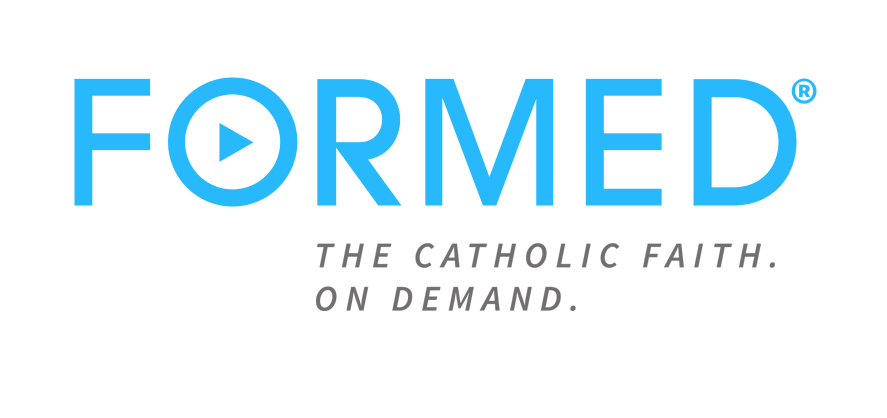 Visit www.ckadultre.com or www.facebook.com/CKAdultRE for information about upcoming Adult Religious Education classes. Contact Meggin Sanner at 541-571-8402 or ckadultre@gmail.com for more information.
Greeters/Ushers needed: especially at the 5 p.m. Mass on Sundays. Read more about this ministry and how to participate here.
We're also looking for volunteers to serve as Extraordinary Ministers of the Eucharist. If you can help us out, contact the parish office.
If you are unable to attend Mass in the church owing to health concerns but would like to receive the Eucharist, please contact the parish office. We'll be happy to bring the Sacrament to you.