UPDATED NEWS
April 3, 2020
Palm Sunday Mass will be livestreamed at 5:00 p.m. on Saturday, April 4 in English and at 6:00 p.m. in Spanish. These broadcasts will be available through Sunday, April 5. Note: we'll be blessing palms and reserving them until they can be distributed.
Here is our Holy Week schedule:
Monday through Wednesday: livestreams of Morning Mass at 8:00 a.m. and Holy Hour at 6:30 p.m.

Holy Thursday: livestream of the Mass of the Lord's Supper at 5:30 p.m.

Good Friday: livestream of the Celebration of the Passion of the Lord at 3:00 p.m.

Holy Saturday: livestream of the Easter Vigil Mass at 7:30 p.m.

Easter Sunday: livestream of Easter Sunday Mass at 9:00 a.m.
Watch these broadcasts here: Christ the King Adult Religious Education channel!
Also, please visit FORMED! This resource offers excellent content. You can find videos about Palm Sunday and Holy Week well worth watching. To sign up, click the FORMED icon below.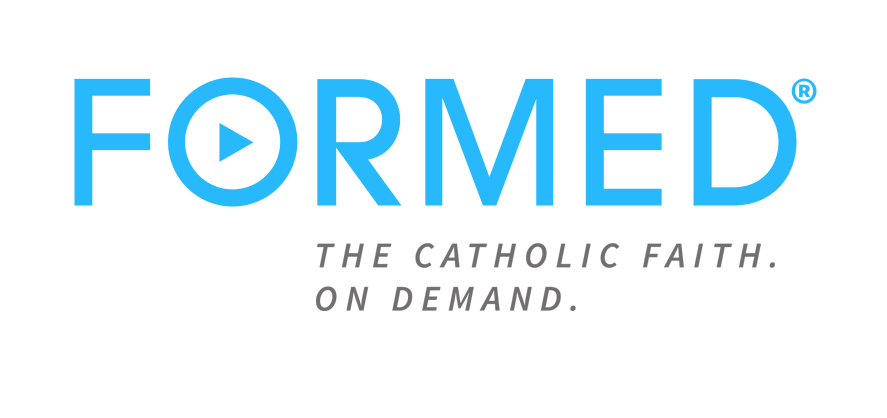 Also, our Adult Religious Education program is posting online content and podcasts. Visit www.ckadultre.com or www.facebook.com/CKAdultRE for information and content. Contact Meggin Sanner at 541-571-8402 or ckadultre@gmail.com for more information.
Spiritual Communion: As Msgr. Champoux mentioned in his video message, we encourage making a spiritual communion since we cannot receive the Eucharist during this time. The priests lead us through this prayer during the online Masses:
My Jesus,
I believe that You
are present in the Most Holy Sacrament.
I love You above all things,
and I desire to receive You into my soul.
Since I cannot at this moment
receive You sacramentally,
Come at least spiritually into my heart. I embrace You as if You were already there and unite myself wholly to You. Never permit me to be separated from You.
Amen.
Other Sacraments: Baptisms, weddings, and funeral Masses are being postponed. First Communion and Confirmation dates are being re-evaluated; contact the Religious Education staff at 946-1154 for updated information.
Reconciliation is also being postponed. On March 22, Bishop Tyson issued a 'Decree Establishing Sacramental Penance Directives During the Coronavirus Pandemic.' In essence, the degree states that parishioners are encouraged make an act of "perfect contrition" now and then seek the Sacrament of Reconciliation later after the coronavirus pandemic has ebbed. The directive is based on Pope Francis' homily of March 20 and the Catechism of the Catholic Church:
"When the individual faithful find themselves in the painful impossibility of receiving sacramental absolution, it should be remembered that perfect contrition, coming from the love of God, beloved above all things, expressed by a sincere request for forgiveness … and accompanied … by the firm resolution to have recourse, as soon as possible, to sacramental confession, obtains forgiveness of sins, even mortal ones (cf. CCC, no. 1452)."
The intent is to minimize exposure for both parishioners and priests to illness. If you'd like to read the full text of Bishop Tyson's decree, please click here.
Stay connected: Social distancing is only a physical separation; we are all in this together. If you need help, please call us! We have volunteers eager to run errands, supply essentials, and visit on the phone.
A Necessary Reminder: We know this is a difficult time for finances. However, since we're not having Sunday collections, we want to remind you that we still need to keep our buildings clean and repaired and our staff paid.
You can continue your parish contributions by mailing us a check, giving online (click the link below), or by setting up a 'bill pay' automated payment. If you have any questions about how to donate, please call us!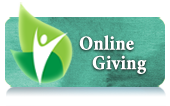 In an effort to help those impacted by business closures, the diocese, in partnership with Catholic Charities, is setting up an emergency assistance fund, the Light of Hope. Assistance will be given through parishes to help those in need in their communities. If you able to contribute to this fund, visit https://bit.ly/3bhvJ98 or mail a check to Light of Hope Fund, Catholic Charities, 5301-E Tieton Drive, Suite C, Yakima, WA 98908.
We are so very grateful for your generosity. God bless you abundantly!
---
In other, older, news, we have received notifications from some parishioners that someone is using our priests' names and fake email addresses/phone numbers to solicit donations and other financial assistance. Please know that such messages are a scam. For information on how to combat these scams, please click here.
---