Registration Forms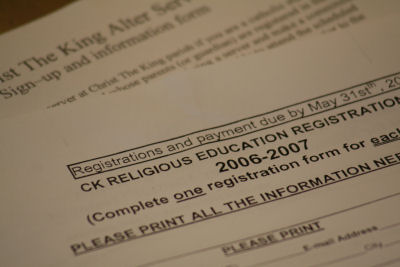 Below are some of the commonly requested forms. If you don't find what you're looking for, please call the office at 946-1675.
• Religious Education Parents Letter
• Religious Education Registration Form
• Can You Help?
• Parish Registration Form
• CK Altar Server Signup and Agreement Form
• Parental / Guardian Liability Waiver Form (For Field Trips)
• Safe Environment (for volunteers)
Please download the Flash Alert app available for Apple and Android phones to receive emergency notices about our programs. Follow the directions provided in this document to download the app.