Sacramental Preparations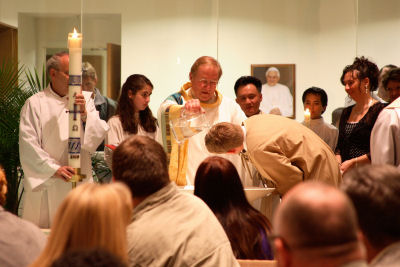 Click on the particular sacrament below to read the brief information about the sacramental preparation at Christ the King Catholic Church. Please don't hesitate to call or e-mail the contact person if you have questions.
• Baptism
• First Communion
• Confirmation
• Marriage
• Holy Orders
• Anointing of the Sick
• Penance
> Understanding our Catholic Faith:
• The Seven Catholic Sacraments. Read more...
• What are Sacraments? Read more...
• Sacraments: It All Starts With Jesus. Read more...