Adult - Rite of Christian Initiation of Adults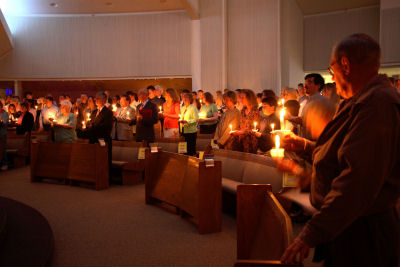 The Rite of Christian Initiaiton of Adults (RCIA) is "designed for adults who after hearing the mystery of Christ proclaimed, consciously and freely seek the living God and enter the way of faith and conversion as the Holy Spirit opens their hearts." RCIA meets every Thursday night from 6:30-8:30PM in the Multi-Purpose Room. If you're an adult (unbaptized or have been baptized in other Christian denominations), seeking to join the Roman Catholic Church, please contact Dr. Ross Ronish.
> Understanding the Catholic faith:
• Ten Reasons To Be Catholic. Read more...

Check out this video from Catholics Come Home website: